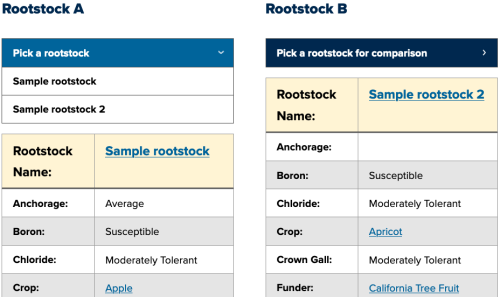 Rootstock Comparison Tool
Look up data on a particular root stock and compare aspects of one to another to make an informed decision.
How it Works
Click on the "Pick a rootstock" button below and to the left to choose your first rootstock. Then you can do the same in the right column to compare the aspects of one rootstock to another.